MixMediaLabs - Best PPC company In Bangalore
Do you own a brand or business and wonder what pay-per-click advertising (PPC) entails? PPC services are the answer and need of the hour for growing your business. It can help you target customers based on the advertisements that they view. Thus, it would help if you took advantage of the best PPC Company in Bangalore to optimize your brand campaigns and grow revenues.
You can turn to MixMediaLabs to find the best pay-per-click or PPC company in Bangalore that will handle your campaign entirely on your behalf. Our approach to PPC isn't simply writing ad copy and disappearing; in fact, we will walk you through each step.
Due to their high visibility, PPC or pay-per-click ads effectively drive traffic to sites, promote brand awareness, convert visitors to customers, and accomplish other essential sales goals.
ABOUT PPC SERVICES COMPANY IN BANGALORE
MixMediaLabs - PPC Service Offerings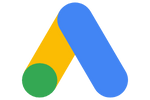 Google Search & Display Ads
Do you want to attract a specific targeted audience on Google that is more likely to buy your products or services? Then tailored Search and Display Ads are the answer.
Social Media Advertising
Advertise on LinkedIn, Instagram, Twitter, Pinterest, and Facebook, with a custom social media advertising strategy curated as per your business needs.
Youtube Ads
YouTube Advertising is the most effective way to boost your reach as it helps you target the right people.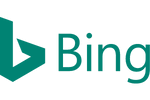 Bing Advertising
Bing Ads can help you maximize your online reach and capture traffic you might miss with Google.
Local Service Ads
Connect with potential local customers searching for the services you provide using Local Service Ads.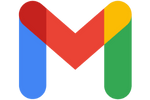 Gmail Sponsored Ads
With Gmail Sponsored Ads, users see an ad that looks a lot like a regular email. You can reach interested leads right in their inbox.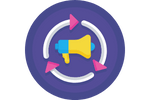 Remarketing Advertising
Using remarketing ads, we help you reconnect with past website visitors using targeted ads that motivate users to call, visit, or make a purchase.
Google Shopping Ads
If your business has a massive catalog of products, Google Shopping Ads will be your brand's best strategy for PPC advertising.
Custom Reporting
Tailored reporting helps you visualize and analyze what's driving growth to maximize results. Continuous reporting ensures your development is sustainable.
Are you ready to get started with paid advertising?
What is Pay-per-click marketing, and why does PPC matters for your business?
Businesses use pay-per-click (PPC) as an advertising strategy to place their content at the top of search result pages for specific keywords. These are commonly high-volume keywords that target audience types in search engines. Whenever someone clicks on that PPC ad, the company pays Google.
How do SEO and PPC work together?
SEO and Pay-per-click (PPC) complement each other in many ways. In essence, PPC campaigns offer quick and immediate results. PPC ads are like turning on the lights for your business. SEO, on the other hand, yields results over time. SEO's primary advantage is providing you with a steady free flow of organic traffic. PPC and SEO campaigns overlap because they can target similar keywords.
How to choose the best PPC service company in Bangalore for my business?
When choosing a PPC service company in Bangalore for your business, be sure that they are an experienced and established company, have a good reputation in the market, and are a good match for the needs of your business.
How does a PPC Ad Campaign work?
PPC campaigns use digital advertising networks to reach millions of websites and apps. To achieve your brand goals and spread brand awareness across the web, MML's expert strategists determine the right platforms for your brand and how to best leverage them.
How much will a PPC management service cost me?
The cost of a PPC Ad campaign for your business will vary according to the type of campaign you need, the complexity, and other aspects. Once we have all of your requirements and goals, we can provide you with a set pricing quote.