Improve your brand value by our creative and unique UI UX design solutions in Bangalore
We craft unique and responsive user experience designs that meet our client's business goals and vision. We create engaging, attractive, and exciting user experiences to capture users' attention.
MixMediaLabs is one of the best UI UX Design Company in Bangalore, offering design research and development services for companies or agencies. We focus on creating digitally interactive products that give a delightful user experience. We assist startups by understanding their businesses and in-depth needs, and accordingly, we build a digital product that is relatively user-friendly.
Mobile UI UX Design Company In Bangalore
Our UI UX design agency in Bangalore offers research, design, and development services for Companies and Startups.
UI UX Research - We understand your product and its industry and design your mobile applications accordingly for the best user experience.
Illustrations - Illustrations are a million words. Our designers create customized illustrations to explain your product and its functionality.
Information Architecture - Our expert team organizes all the information about your product to define its features and purpose clearly and understandably.
Visual Mockups - A particular series of illustrations and layouts with proper color theory are designed to create visual mockups for your mobile applications.

Website UI UX Design Company in Bangalore
Along with the above UI UX features, we offer a few more observable attributes for website development apps.
Interactive Prototype - With the help of industry-standard prototyping tools, our designers create interactive prototypes to assist customer feedback.
Design system - We have expertise in designing and documenting the proper use of animations, colors, photographs and visuals, UI elements, etc., for the rest of the team.
UI Animation - MixMediaLabs UI UX Design Company in Bangalore believes in creating custom motion graphics, which enhances the interface and quality experience of the product.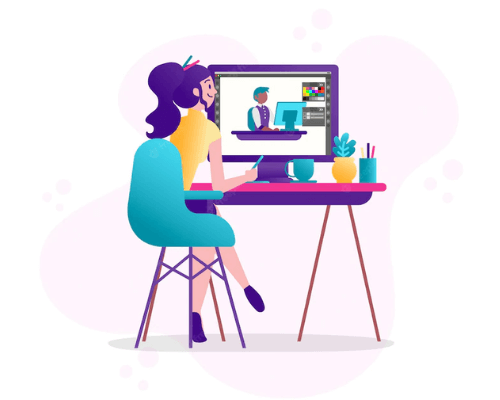 Why MixMediaLabs?
Best UI UX Design Company in Bangalore for your Web and Mobile Applications
Add Your Heading Text Here
Our primary focus is to design interfaces that fulfill your clients' requirements and thus love them. We research your product deeply to understand the must-have and purposely create a convenient interface.
MixMediaLabs - UI UX Design Services is here to provide you the UI UX Design applicable to your product and provide you needful solutions.
We help you face your prospects on all platforms, provide the services, and thus convert them into ultimate clients.
Ready to grow your business?
Our UI UX Design Company in Bangalore has helped our clients grow
What is UI UX Design?
UI(User Interface) Design is a diagrammatic layout like the buttons user clicks on, text, images, form, sliders, and all the things users interact with on an application. Any interaction, visual element, and animation are UI Design.
UX(User Experience) Design is the experience that users face while interacting with the app.
Why is UI/UX design important?
A good UI UX design makes it easier for users to interact with the software. Because it emphasizes the product's desirability, it can convert potential customers into actual buyers. Consequently, it influences the sales process and keeps customers satisfied. UI UX design is an essential field in which we specialize at the top UI UX design company in Bangalore, India.
Does MixMediaLabs provide UI UX Design Services for Mobile Applications?
Of course, Why not? MixMediaLabs provides UI UX Design Services for Mobile Applications also. We have a good understanding of the user's needs and competent technological skills in Mobile Application Development.
What are the UI UX Design Services that your digital marketing agency is offering?
We offer information architecture, navigation design, interaction design, wireframing, and usability engineering. MixMediaLabs also provides user research services.
Do you provide support once the UI UX design process is complete?
Yes, we provide support after completion of the UI UX design process. We also use analytics tools to track how the users are using or interacting with the product. You can come anytime to us if any problem arises in UI UX Design.
Why should you choose UI UX Designers from MixMediaLabs?
The reasons behind choosing UI UX Designers from MixMediaLbs are:-
Planning: MixMediaLabs always plans to know how the particular app will be used according to the user's needs.
Brainstorming: We have an expert team that produces innovative ideas and solves UI/UX design problems.