What Is content Marketing?
Content marketing is the process or method of consistently publishing relevant content that audiences want to consume to reach, engage, and convert new customers. Content Marketing is often one of the most cost-effective marketing strategies, but the rewards are genuinely proportional to your strategy and its execution.
HOW TO START WITH CONTENT MARKETING?
Familiarize yourself with the basic concept of content marketing, its results, ROI, and the process to win the battle.
2) Research your Competitors
Research your competitors to know their popular articles, how often they publish, and the kind of customers they target.
3) Draw up an Editorial Calendar
After spending some time reviewing the competition, draw up an editorial calendar. Break down your content into different categories with specific titles.
With the calendar in place, you can start setting your goals for the publication. For example, how often do you want to publish?

How fast do you want them to grow? What are your expectations for six months or in a year?

How should you improve as a marketer? These goals provide insight for yourself as a marketer.
5) Treat Your First posts As Experiments
When the ultimate work of creating content starts, treat your first couple of posts as experiments. Observe the reactions of the audience out there and try to note down the points to improve.
6) Publish, Syndicate and Follow-up
By this point, you'll get to know the basics and power of content marketing. Now it's high time to promote and syndicate those posts to social media channels. Also, try to engage people who choose to comment and share your material.
Experience leads to perfection. Keep improving by learning and experiencing new things with no upper limit to your potential. Frequent reading will help you follow up on recent trends and norms of content marketing.
What are the steps to developing a content marketing strategy?
A documented content marketing strategy drives you better results by providing you the information you need. It includes a perfect plan to engage your targeted customers through your content. Here are some crucial tips that may help you out in developing your content marketing strategy :
1) Focus On Your Goals And Objectives
Firstly, you need to focus on the goals of your business and expectations from your content to achieve those goals. Thus, the focus on objectives will help drive you better results. 
2) Pin Your Target Audience
Before crafting your content for the marketing strategy, review your target audience. You should know them deeply. A buyer persona may help a lot by providing you insights into the customer data.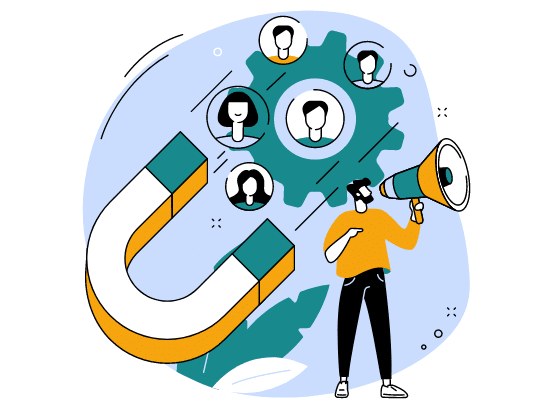 3) Perform a Competitive Analysis
Try to understand the strategic plans of your competitors and work your best for the content needed to set them apart. It also helps you to follow the trend.
4) Conduct Topic And Keyword Research
Perform topic and keyword research while preparing a marketing strategy as it will challenge your thinking and thus refine your plans.
5) Inventory And Audit Your Existing Content
A quick technical audit in the right way is essential to support your existing strategy. Similar to the topic and keyword research, auditing your content isn't a one-day thing. It would be best if you worked on it regularly.
6) Create And Promote Your Content
Your strategy requires building and promoting all sorts of content like blog posts, case studies, service and product pages, and eBooks. It also involves creating social media posts and email marketing campaigns. Try to seek opportunities to repurpose your content into other forms such as YouTube videos and slide decks, to expand our reach to a broader audience.
Do You need to create new content constantly?
Yes, content marketing involves engaging your customers through your consistent content. A vital content marketing tip is that consistency is far more important than frequency. If your audience doesn't find your content on a regular basis, you may sound inactive to them. Ultimately, they will find somewhere else to fulfill their requirements. Also, consistency helps brands establish their authority among their competitors. Creating new content also allows you to walk side-by-side to the latest trends available, which may attract your customers in various ways.
How important is it to share my content on social media?
Sharing content on social media helps to establish relationships with the customers and build their trust in us. When the content is posted on social media platforms and has the potential to go viral, your targeted audience finds it eye-catching. They check out the content and finding it beneficial; get involved. Thus, traffic gets generated. It affects your SEO as well.
The importance of using keywords in content marketing?
Keywords play a vital role in finding your content in the search engine. The involvement of keywords makes it easy for your customers to locate your products and services among various other products participating in the competition. Without keywords, your content will lose valuable traffic out there, which will affect SEO as well. It helps to eliminate barriers between you and your target customers and thus maintain the transparency for a healthy relationship.
Content marketing agency in Bangalore
Bangalore is often referred to as the technical hub of India. For the past few years, the city has seen a massive influx of digital marketing agencies. Mixmedialabs is one of the most popular digital marketing agencies in Bangalore. We help you with the content you need for your overall marketing strategy. We take proper care of all the SEO tools to push your brand to one of the most preferred sites by search engines such as Google.
MixMediaLabs is here to help the marketing strength of your Content procedure and assist you with arriving at your purposes. Contact our Content professionals now.