7 Best Free Keyword Research Tools
Keywords are simply words or phrases related to any content. Meanwhile, they are the most searched ones in Google or any other search engine. Now, the 'most searched ones' directly links towards being an SEO professional. That is to say, using keyword research tools have to find the right keywords which need to be optimized in content which will help a site to rank among one of the top websites providing the same specific content.
Why Keyword Research is Important?
Keyword Research is an important marketing strategy focussed on ranking. Indeed, keywords lead to bulk traffic towards your website. Generally speaking, keywords target to list you among the top websites selected by Google or other search engines.
We often come across several paid and free keyword research tools in the digital realm. Let's have a brief look at some of the Best Free Keyword Research Tools :
1) Google Keyword Planner
Google Keyword Planner refers to a free keyword research tool offered by Google. This tool provides you with the right keywords for the correct public. In addition, Google Keyword Planner gives you insight into the searched number of times of a specific word. As a result, this will help you shorten the list of your keywords, ultimately leading to SEO-friendly content.
This tool offers you keyword research for your content in a pretty straightforward way. In other words, SEMrush is a friendly tool to help you grow your online visibility. It has been helpful to brands to rank nationally due to its tools on SEO. Subsequently, it targets organic traffic by providing perfect keywords for your business.
AnswerThePublic is one of the best keyword research tools one may have opined. This tool helps you discover the keyword or phrasal keywords the public may seek. That is to say; it allows you to enter the minds of your targeted customers. And consequently, provide the keywords they may relate to their searches. For instance, there is often a 20% of keywords about every content that people have rarely searched so far. So, AnswerThePublic provides you with these rarely searched keywords.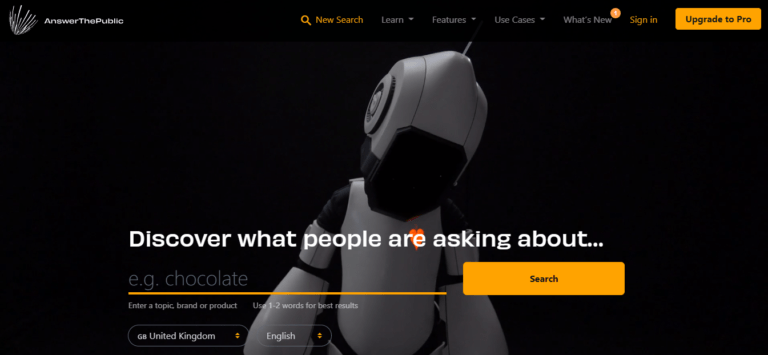 WordStream is a one of the best keyword research tool that holds a unique feature on its own. To clarify, it allows you to find several relevant keywords just by entering a keyword or website URL. In the same vein, it takes care that the provided keyword is tailored to your business and has an outstanding competition score. By all means, the tool assures quality research of keywords which could be nearly impossible.
Ubersuggest is a tool offered by Neil Patel for incomparable keyword research. Further, it provides proper suggestions accompanied by its ranking in keyword difficulty. In addition, we get an insight into the top 100 Keywords results on Google with a thorough estimation of monthly visits, for instance, the number of Facebook and Pinterest shares. Ubersuggest offers personalized suggestions on SEO if you sign in with your Google account. Moreover, the Chrome extension of Ubersuggest takes care of your workflow.
Google Trends is yet another keyword tool for proper and systematic keywords research. It allows you to analyze the familiarity of each search item considerably for your SEO. Coupled with this feature, it will enable you to compare the search volumes related to the queries and monitor the nature of your searched item. Apart from these brilliant ideas, you may also refer to the historical data for assuring the longevity of any topic.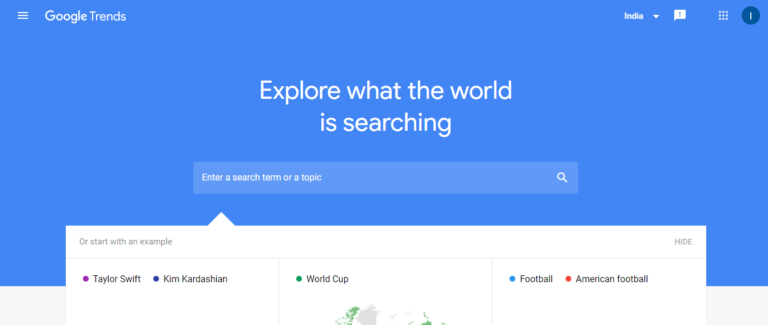 Last but not least, here comes the tool from Ahrefs for your unexpected keyword research. Additionally, Ahrefs genuinely helps you improve your website's SEO performance. As soon as you enter into the world of Ahrefs, it takes care of your website's SEO health. Primarily, it draws more than the top 100 keyword ideas to assist you with your research. Furthermore, it provides the estimated search volume for the suggestions and the Keyword Difficulty scores for the top ten.
Keyword research is the main objective of any business in the digital era. Undoubtedly, Keyword tools are the primary source for researching the keywords for improving the SEO of any digital marketing branch. Without keywords, one can hardly drive the traffic towards the website and thus the brand. The above-mentioned free keyword tools offer you outstanding results for your urgent need for keywords, ultimately saving your precious time.
Visit our Social Media Profiles and Do Like, Share, Follow for More Updates